This post originally appeared on AllegraLaboratory.net, and features two Penn authors, Heath Cabot and Julie Billaud, discussing Billaud's book, Kabul Carnival: Gender Politics in Postwar Afghanistan. Cabot is the author of On the Doorstep of Europe: Asylum and Citizenship in Greece.
+   +   +
Heath: Your book is in part an ethnography of how women (as both a category and a set of gendered performances, tactics, and ideologies) become a battleground, so to speak, for the making of contemporary Afghanistan. Did you set out to work on issues of gender? How did you decide to focus on Afghanistan?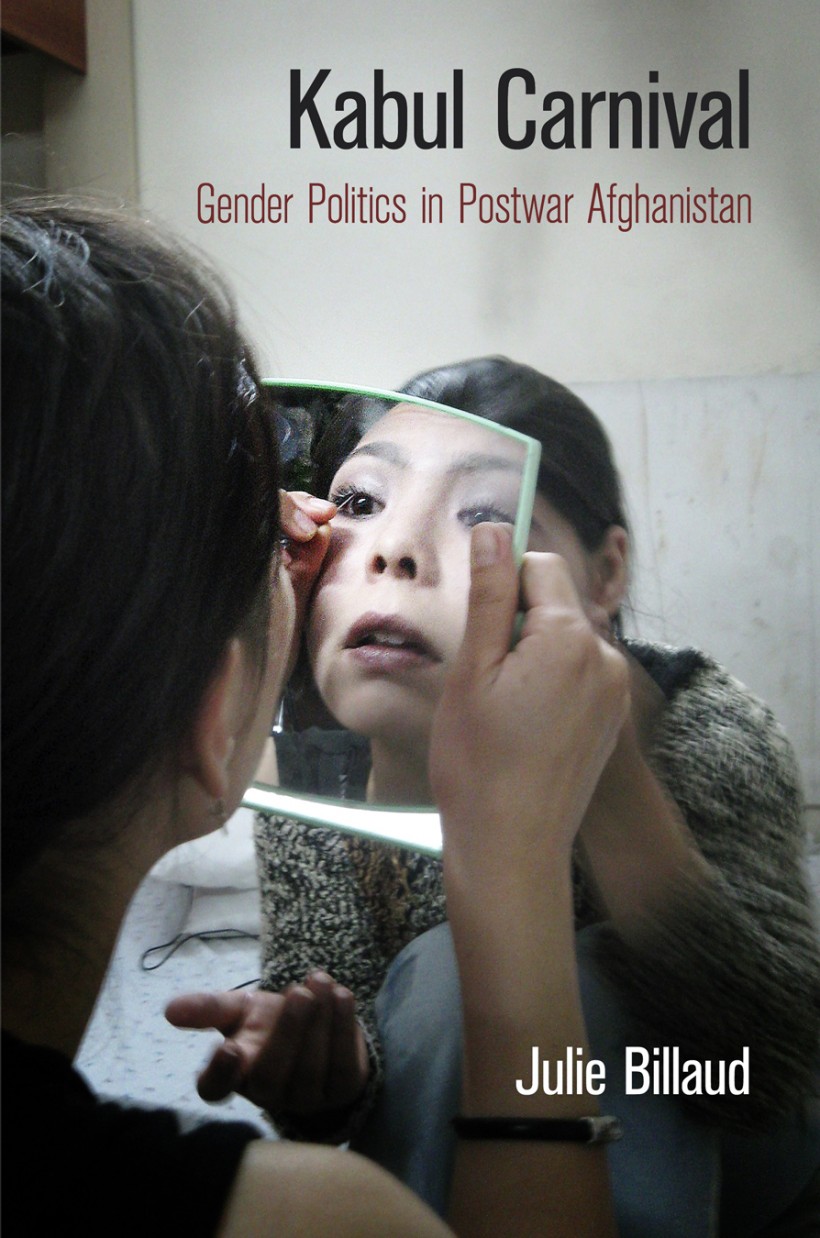 Julie: Gender issues had been on my mind for a long time when I decided to embark on a PhD in a anthropology program. In fact, I discovered anthropology through a class on 'Gender Discourses and Relations in Europe' taught by Jane Cowan at the University of Sussex. I found the course so fascinating that I chose to write my MA thesis on a Paris-based group of women activists for peace in the Middle East called 'Women in Black'. In this piece of work, like in my work on Afghanistan, I was interested in observing the various ways in which women become 'visible' in public, that is to say: how women become politically legitimate subjects with a voice of their own. Women in Black gathered once a week on a square in Paris' city center, dressed in black, holding posters with slogans against the occupation of Palestine. The setting they had created to stage their protest was inspired from the Madres of the Plaza de Mayo in Buenos Aires, who organized weekly marches to denounce the disappearance of their sons during the Dirty War of the military dictatorship between 1976 and 1983. Like them, Women in Black remained silent, their presence on the square acting as a public reminder of the conflict and of their loss (symbolic or real) as mothers of Israeli and Palestinian children. Their performance was of course consciously gendered: it tapped into nationalist representations of women as 'mourning mothers' but also challenged such representations by bringing women in a space traditionally reserved to men: the square, the ultimate political arena.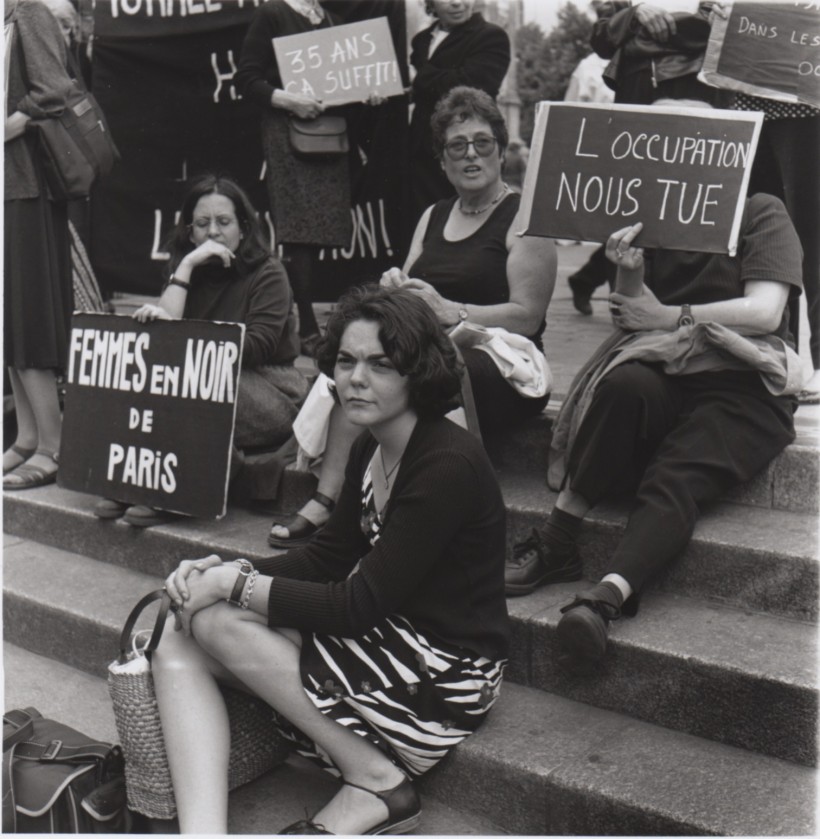 Julie Billaud during her first fieldwork with 'Les Femmes en Noir de Paris', 2002. Credit: Jean-François Delamarre.
With my PhD, I redirected my focus on Afghanistan, a country where I spent a year as a humanitarian worker short after the intervention of the coalition forces in 2003-2004.
Because the intervention had been justified by the necessity to put an end to 'gender apartheid' – as some human rights defenders called it – I thought it would be useful to scrutinize what this externally imposed 'liberation' would concretely mean in practice.
The women I met during my first journey in Afghanistan had little in common with the ones depicted by the international press. Far from being the passive victims of religious fundamentalism, I found politically engaged and extremely resourceful women who had things to say about the future of their country. My book is a modest attempt at retrieving these voices and at providing a more accurate representation of the complex reality of Afghan women's lives under foreign occupation.
Continue reading ""Gender policies in Afghanistan are part of the post 9/11 humanitarian carnival" – Julie Billaud discusses her book with Heath Cabot" »